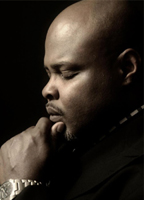 Eutychus was a young man of Troas tended to by St. Paul. Eutychus fell asleep due to the long nature of the discourse Paul was giving and fell from a windowsill out of the three story building. Paul then embraced him, insisting that he was not dead, and they carried him back upstairs alive; those gathered then had a meal and a long talk which lasted until dawn.
When you Enlist and commit to following and serving God, there are many who are waiting for you to "fall." Yes, they are looking for an opportunity to declare you dead! The enemy wants you to feel separated from the Love, Peace and Grace of Our Lord. They believe, and want you to believe also, that since you have fallen, you are no longer worthy of your assignment. But, God, says, "You Are Not Dead!" No, not to Him. He is The God of Forgiveness and The God of Second Chances! A Faithful and Forever God of Redemption!
Even if you are in leadership, it does not guaranty that you may not fall at some point. The difference in being close to God and Our Savior Jesus Christ, is that you will always be given an opportunity to get up. If you are too weak to rise on your own, He will send you a Paul to declare, even among doubters, that "He is NOT dead!"
I am a partner of The Well Full Gospel Baptist Church and my Pastor Will Shelley was sent as "Paul" today to intercede and redeem those of us who would have been declared "dead" due to a fall.
I arrived at church this morning feeling very weak and very broken, But God! I received an awesome Word and so much Love, as we celebrated our "Family & Friends Day." I left changed, healed, redeemed and ALIVE!
Please follow Pastor Will's Series, "E.V.E.R.Y.DAY"
Enlist (Accept your assignment)
Voice (Talk to God in Prayer)
Extend (Serve others)
Read (Study The Word. Read your Bible)
Yield (Humble yourself before the Lord)
God Loves YOU and You Matter. Everyday.