Remember those popular bracelets, coffee mugs, tee shirts, bumper stickers, license plates, etc, that read, "What would Jesus do?" Well, while taking a drive with my daughter today, I thought about it and asked myself that question. An inner voice answered, "Ask him!"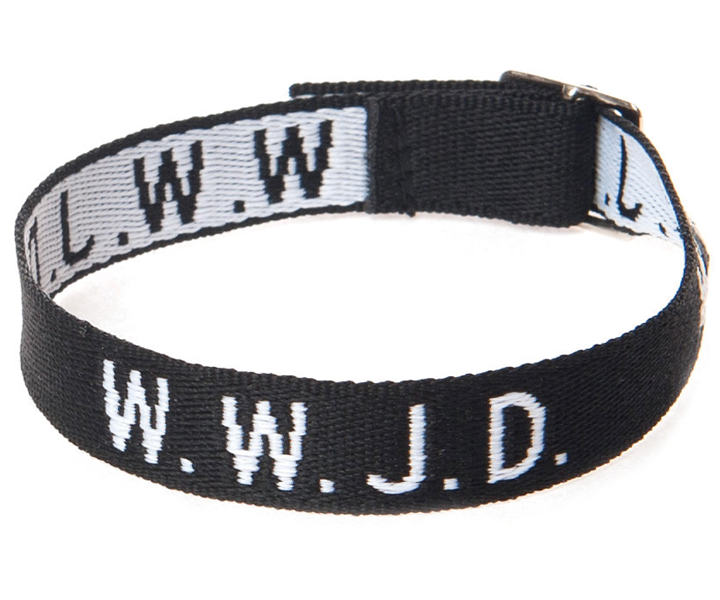 Wow! How about that! Just ask Jesus what he would do in any given situation. I guess answering the, now-famous and highly marketable question, with such a simple and direct reply would have shortened the commercial shelf-life of a catchy marketing tool, aimed at the wallets, instead of the hearts, of Christians.
If one seriously wants to know what Jesus would do, wouldn't it make sense to cut through the chase and just ask Him? I mean, if one has a relationship with him, don't you believe he would answer and do it without folks having to swipe their debit card or dig deep into their pocket to purchase a bunch religious gear imprinted with WWJD?
In all honesty, I consider it quite a shame how easily people are convinced to adorn themselves with various "religious gear," bearing slogans to communicate with the world, while abandoning or neglecting to communicate with the one who is so generous in providing us with access to the wisdom and guidance of Our Risen Savior.
The next time I see somebody wearing anything reading WWJD, I am going to stop and say three things:
Did you ask him what he would do?

What did he say he would do?

I'm sure he was glad to hear from you.
Michael Riley is a Partner at The Well FGBC
He is also Host and Producer of "From the Basement to the Upper Room"
Television Program on Channel 28 in Wilmington, Delaware.